Back to Events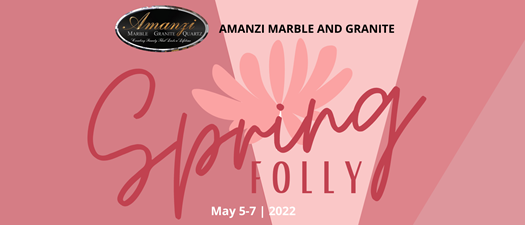 Spring Folly 2023 Commercial Vendors Application ONLY
Annual Spring Folly, May 5-7, 2023 - COMMERCIAL VENDORS ONLY
Friday, May 5, 2023
at
6:00 PM (EDT)
to Sunday, May 7, 2023 at 10:00 PM (EDT)
Event Details
*****THIS APPLICATION IS FOR COMMERCIAL VENDORS ONLY, NOT CRAFT VENDORS*****
The Kernersville Spring Folly is a large event in Kernersville, North Carolina that attracts approximately 30,000 visitors from all over. This event is the perfect venue for commercial vendors looking to sell, promote and advertise to a wide array of visitors. The Kernersville Chamber of Commerce will accept approximately 100 spaces to businesses and commercial vendors for the 30th annual Kernersville Spring Folly.
Please read this application in its entirety before filling it out, and please direct any questions to Ashley Sinclair at the Kernersville Chamber of Commerce at ashleysinclair@kernersvillenc.com or call the Kernersville Chamber at 336-993-4521 ext 8103.
IMPORTANT INFORMATION
THE VENDOR APPLICATION IS ENTIRELY ELECTRONIC. WE WILL NOT ACCEPT CASH/DEBIT/CREDIT IN-PERSON TRANSACTIONS.
WHAT THE APPLICATION AND COSTS PROVIDE
The layout for this event will be placed down East Mountain Street with approximately 140 vendor spaces available. The space provided by your application will be a 10-foot by 10-foot space on the road. WE WILL NOT PROVIDE TENTS, TABLES, OR ELECTRICAL CORDS. The application must be paid IN FULL to reserve a space. THERE ARE NO REFUNDS FOR VENDORS AFTER WEDNESDAY, APRIL 12th.
WITHDRAWING
You may withdraw your application at any time for your space as a commercial vendor. However, there will be NO REFUNDS after April 12th.
COMMERCIAL VENDOR TIMES
Commercial vendors will present May 5th from 6 pm-10 pm and May 6th from 10 am-10 pm. THERE WILL BE NO COMMERCIAL VENDORS ON MAY 7TH.
Vendors will be notified the week of April 24th regarding booth spaces, set up times, etc. Pleasde keep an eye on your spam.
TENTS
There could be a chance of inclement weather or high temperatures with Spring Folly. We recommend tents to protect your stand from any potential damage, etc. If you do choose to bring a tent, please know that you may not anchor them into the roadway, but instead, we recommend the use of sandbags or concrete buckets to secure your tent. Again, the tents may be weighted, but not anchored. In the case of incelment weather, there will be NO REFUNDS.
RESTRICTED ITEMS
Craft and food booths will not be allowed in the commercial vendor area. Food or water may not be sold or given away in the commercial vendor area. If you are providing samples, they must be in 1oz cups, with on .5 oz worth of the sample. No chips, pretzels, cotton candy, bagels, or anything edible may be given out.
No projectile launching items may be used or sold.
NO PETS OF ANY KIND WILL BE ALLOWED.
COMMERCIAL VENDOR COSTS
Space costs are dependent upon when the application is submitted. Please note the cost differences with the dates below:
December 1st through Friday, March 31st - $155
After April 1st - $185
After Aprl 23rd - $200
April 1st - Last day to request electricity
No refunds after April 12th
Potential additional costs
Electricity: $40. This will provide you with electrical outlets via generators. You will be responsible for providing your own 12 gauge 200-foot extension cord. If you register after Arpil 1st, you will not have the option for electricity.
Additional Spaces: full price per space dependent upon when you submit your application. There will be no discounts on the space.
THE VENDOR APPLICATION IS ENTIRELY ELECTRONIC. WE WILL NOT ACCEPT CASH/DEBIT/CREDIT IN-PERSON TRANSACTIONS.
IMPORTANT DATES
March 31st - the LAST day for Regular Application costs
April 1st - beginning period for Late Registration costs increase
April 1st - last day to let us know if you require electricity at your tent
April 12th - last day for refunds
May 5th-7th - Spring Folly dates
IF YOU ARE AN ARTS VENDOR YOU WILL APPLY WITH THE ARTS AND CRAFTS GUILD, for the application - CLICK HERE.
For More Information: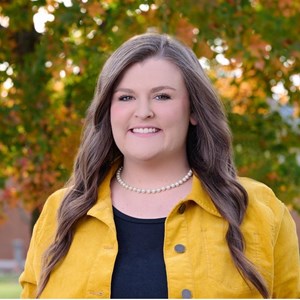 Ashley Sinclair
Marketing Director of Programs and Downtown
Kernersville Chamber of Commerce
(336)564-2252x8103
*****THIS APPLICATION IS FOR COMMERCIAL VENDORS ONLY*****
Spring Folly is Kernersville's largest and most comprehensive music festival. Held annually the first full weekend of May, the festival attracts roughly 30,000 people to Downtown Kernersville for a weekend of wholesome family entertainment.