Healthy Living Expo 2020
Join us for the 4th Annual Healthy Living Expo! Get information regarding your physical, mental & financial wellness and enjoy all the event has to offer! This event will be held at Kernersville Seventh Day Adventist Church on March 16th from 3 pm to 6 pm. There will be food samples, door prizes, freebies and much more! For more information including sponsorships, contact the Kernersville Chamber of Commerce at mollysmith@kernersvillenc.com or call 336-993-4521.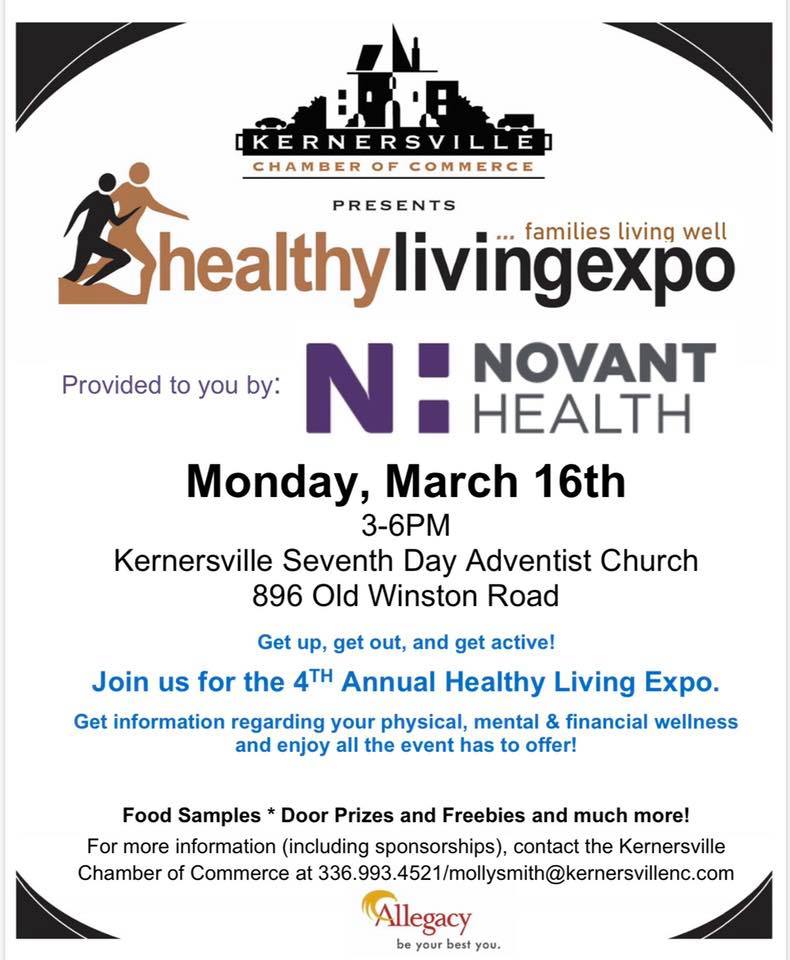 Click here for the vendor application.