Back to Business Directory
Organization Overview
Welcome to Blue Skies Creamery, your go-to destination for homemade ice cream. Located in the heart of the Triad - Kernersville, NC - we are passionate about crafting the finest quality ice creams that will leave you craving for more.

Take two foodie families, add in a love of all things sweet, a pinch of culinary skills and good things are bound to happen. What started as a pie in the sky dream evolved into a real desire to create the best homemade ice cream and sorbet. While friends, family, neighbors, and co-workers were our initial taste-testers, we dreamed of delighting the community. And nothing makes people happier than frozen treats!

However, in order for the dream to become a reality, we needed to relocate back to North Carolina and find our homebase. Serendipity may have brought us to North Carolina, but the warm and welcoming Kernersville community made this the landing spot for Blue Skies Creamery.

Our name, Blue Skies Creamery, pays homage to a sunny North Carolina sky and the happiness brought on by the those gorgeous Carolina blue skies. It's simple, we're passionate about our product and bringing happiness to all who visit us. Our "action packed" flavors will range from twists on traditional crowd pleasers to imaginative explorations in our "Around the World" series. Nothing crazy, just darn delicious.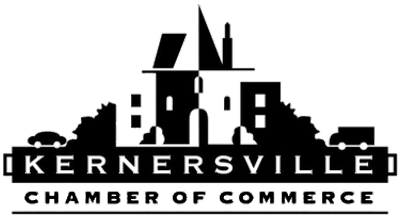 Business
---