Spring Folly 2021
Join us for a weekend of family entertainment!
Spring Folly is Kernersville's largest and most comprehensive music festival. Held annually the first full weekend of May, the festival attracts 20,000-25,000 people to downtown Kernersville for a weekend of wholesome family entertainment.
2021 Dates: September 24, 25 and 26.
Spring Folly gives area organizations an opportunity to demonstrate some of their programs. A performance area will be set up on North Main Street, providing a venue for gymnastic studios, dance studios, aerobics, karate and many other activities. Performance area hours are Saturday, 10AM-2PM. Groups performing every half hour.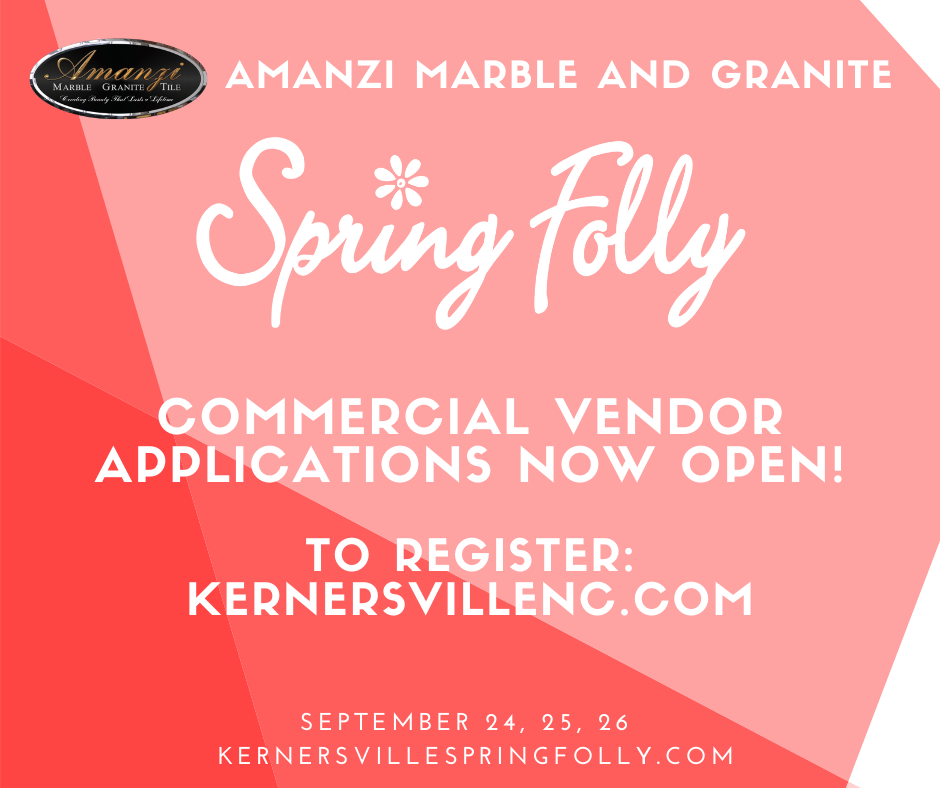 Commercial Vendor Application Link: https://forms.gle/8XAxK4kMVge2smPp8
Visit the Kernersville Spring Folly website for more information.