Young Professionals of Kernersville
Become

a YP of Kernersville Member
The Young Professionals of Kernersville fosters an environment for young professionals, ages 18-39 that is energized, engaged, and empowered to continue the legacy of leadership, progress, and growth that has helped shape Kernersville, North Carolina.
What do you get? Monthly events planned by your Young Professionals of Kernersville Committee to further your professional development, community outreach, social networking, mentoring, and personal growth. Non-chamber members are welcome to participate and will not be charged to attend YP events.
2022 YP of Kernersville Committee
Meet your current Young Professionals of Kernersville Committee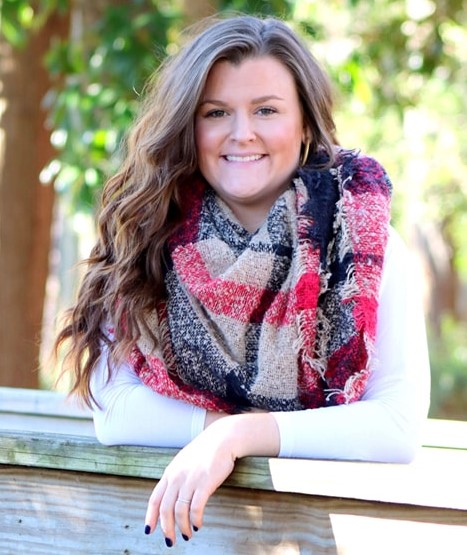 Ashley Sinclair, Kernersville Chamber, Committee Chair
Ashley's love for local businesses began when she was in High School and had the ability to work as Interim Executive Director for the Clinton-Sampson Chamber of Commerce. Since then she knew she wanted to be in the network of local businesses. Ashley loves networking with local businesses, learning their names, products, and services to see how she can help them grow. She graduated from the University of North Carolina Wilmington earning a Bachelor of Arts in Communication Studies in May of 2020. She began looking for a Chamber of Commerce to call home and when a position opened at the Kernersville Chamber she jumped at the opportunity. Ashley began working for the Kernersville Chamber of Commerce in October of 2021. She offers a wide range of committees and services, from Leadership Kernersville to Downtown Kernersville Committee, Woman In Business, and the YP of Kernersville.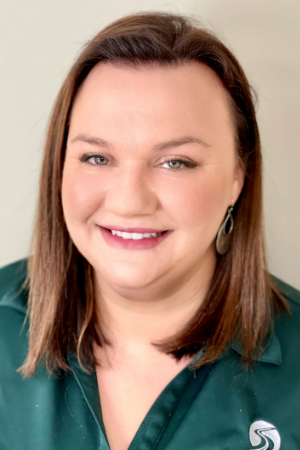 Lory Brummel, BEST Driving Academy, Committee Member
My name is Lory Brummel and I work at BEST Driving Academy as the Recruitment and Outreach Coordinator. My job is to engage students and companies to help them have an individualized experience at our school while obtaining their CDL or participating in our other transportation courses. I joined Young Professionals of Kernersville to network, develop my leadership skills and help serve the community where I work and live.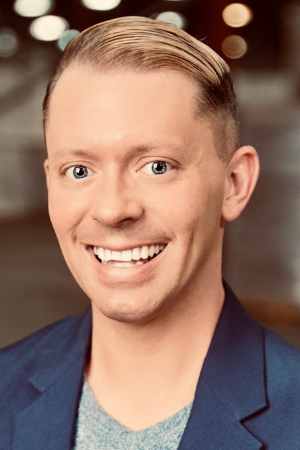 Dustin Johnson, BEST Driving Academy, Committee Member
Dustin Johnson is the Recruiting Manager at BEST Logistics Group – with 15 years of industry experience in the recruiting field and a passion for building relationships and contributing to the community, he joins the Kernersville YP Committee to continue his professional development while focusing on additional community outreach. With a passion for people and a great deal of enthusiasm for growth and development, he is excited for the fellowship to be gained in the coming year.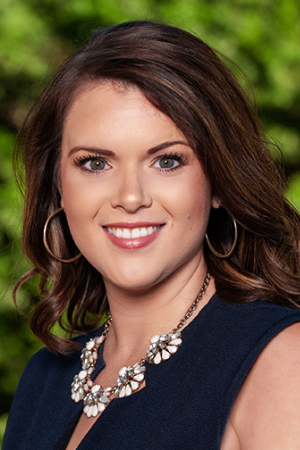 Salem Marso, Realtor, Committee Member
My name is Salem Marso. I am a Realtor with Maureena Shepherd & Associates of Allen Tate. I have been in the business for 3 years and love helping my clients with one of the largest purchases of their lives. I love educating on the home buying and selling processes and like to take the stress out of the transaction and make it fun for each client. I joined Young Professionals of Kernersville to get to know local, like-minded professionals and to help them expand their business and spheres as well. I look forward to serving my community and meeting many other young professionals!
Logan Robbins, State Farm, Committee Member
Born in raised in Kernersville, I went to college at UNC Charlotte and lived there until 2018 when I moved back to Kernersville and got married to my wonderful wife, Mallory. Professionally I am a State Farm agent where I help people navigate the risks of everyday life through insurance, mortgages & investments. I am currently on the Shepherd Center Board and am joining the Young Professionals of Kernersville because I want to help Kernersville continue to thrive and become a place that attracts more young professionals!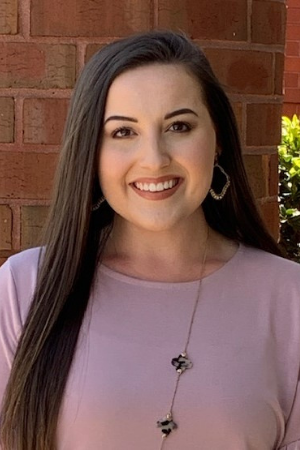 Shelby Murphy, US Enhanced, INC., Committee Member
I'm Shelby Murphy with US Enhanced Personnel.  Originally from Southwest Virginia, my husband and I settled in the Piedmont Triad 2 years ago with our fur babies where we found a sense of "home away from home".  When I started at US Enhanced, I began recruiting for a variety of positions throughout the Triad.  I naturally have a passion for helping others, so it was extremely rewarding getting to learn more about each person and help them find a company in which they could build a career with.  Since taking on the role of Business Development, I regularly meet with companies to discuss and assist with developing a process to fill current and future labor needs as effectively as possible.  Throughout my time here, I have gained a greater appreciation for the time and effort involved in finding qualified employees to support the goals and growth of a business.  We do a great amount of business in Kernersville, along with our sister company, US Duct, which has continued to grow tremendously with the support of the area.  I joined the Young Professionals of Kernersville to continue networking with other like-minded individuals in the area in hopes of growth and development for myself and others throughout the year.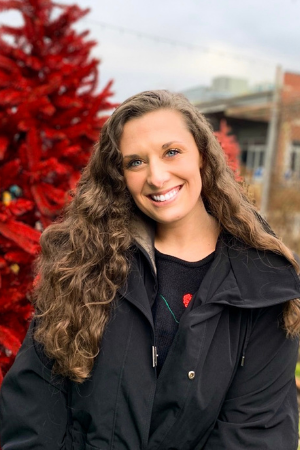 Cady Ray, Town of Kernersville, Committee Member
My name is Cady Ray and I'm the Recreation Program Supervisor for the Town of Kernersville Parks and Recreation! Our purpose is to provide inclusive quality experiences for the citizens of Kernersville by planning community events, programs, athletic leagues & camps. After attending the University of North Carolina at Charlotte with a Bachelors degree in Communications-Public Relations, my first full time job was Director of Promotions and Community Relations for the Hickory Crawdads Minor League baseball team. I moved to Kernersville 4 years ago to make the transition into Parks & Recreation and it has been the most rewarding experience! Growing up in Wallburg just down the road- I attended many things in Kernersville growing up as a kid and I love being able to give back after all these years. I love acting as the "Leslie Knope" (IYKYK) in the Heart of the Triad. I joined Young Professionals of Kernersville to hopefully meet and encourage others to become involved in our community to ensure continued growth in the future!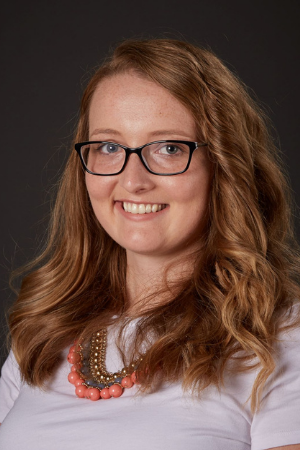 Abbey McCall, Crisis Control Ministry, Committee Member
Abbey is the Director of Community & Volunteer Relations at Crisis Control Ministry. She has over five years of experience working in the nonprofit sector. She started at Crisis Control Ministry in July 2019 and has enjoyed getting to know the Kernersville area. Abbey also serves on the Executive Board of PRAVA (Piedmont Regional Association of Volunteer Administrators) and is the Winston-Salem/Forsyth County CROP Hunger Walk planning committee chair. She is eager to get more engaged in the Kernersville community. She is a graduate of Elon University's Sport and Event Management program. As a North Carolina native, she enjoys spending time hiking with her husband and their Aussiedoodle.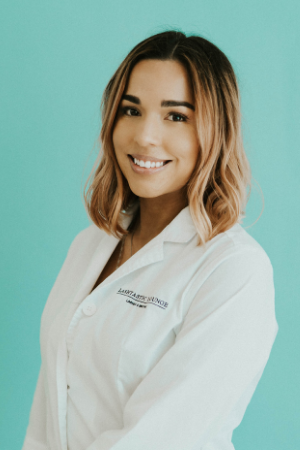 Victoria Parrish, Owner of Lashtastic Lounge, Committee Member
Lashtastic Lounge began from a desire to create a space for women to express their feminine side fully and unapologetically. Modern day women are tasked with so much from being the center of home life to providing for their families in emotional, spiritual and often financial needs, and on top of all of that - we're supposed to also exude femininity. 
Owner and Founder Victoria Parrish found this to be overwhelming as she navigated life as a new working mom. She took it as a personal challenge to create a space for any woman to express her femininity easily and effortlessly. Victoria herself experienced that transformation through investing in self care and fell in love with how lash and skin treatments not only helped her confidence in her physical beauty - but also how it transformed how feminine she felt internally.
The mission of Lashtastic Lounge is simple - we bring the inner beauty that each woman who walks through the Lashtastic doors embodies to their own awareness. Each woman is unique in how her beauty is expressed, and the results driven services provided here at Lashtastic Lounge allow each and every single woman to UNLEASH her own unique femininity. 
We are excited to share our journey and be a part of the Kernersville Young Professionals!  
Ashley Sinclair is the contact for YP of Kernersville and can be reached at ashleysinclair@kernersvillenc.com or (910)337-4365.