Back to Events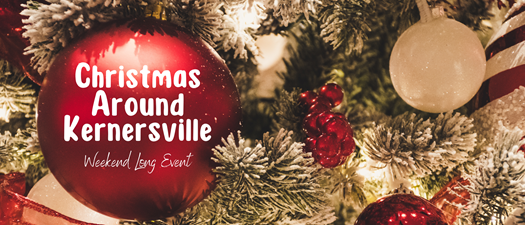 Christmas Around Kernersville 2022
Enjoy our local traditions while shopping-Christmas Parade & Tree Lighting.
Saturday, December 3, 2022
to Sunday, December 4, 2022
Event Details
Join us for a weekend long event in Kernersville. 
Saturday December 3rd will start our event with Christmas Around Kernersville. Take advantage of shopping and supporting local to finish up last minute Christmas Shopping. Then to finish the night with the Annual Christmas Tree Lighting at 6pm brought to you by the Town of Kernersville. 
Then on Sunday December 4th at 2:30pm will be the start of our Christmas Parade that will travel through Downtown Kernersville.
Christmas time in Kernersville is extra special. Along with the Chamber and Town events, several businesses will host special family Christmas events! Make sure you follow local Kernersville businesses on social media to see what all they will offer. There will not be a boring weekend this season. 
For More Information:
Ashley Sinclair
Marketing Director of Programs and Downtown
Kernersville Chamber of Commerce
(336)564-2252x8103