Back to Events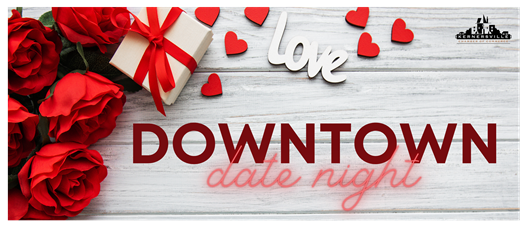 Downtown Date Night
Grab your sweetheart for a romantic date night in Downtown Kernersville!
Friday, February 10, 2023
at
6:00 PM (EST)
to Sunday, February 12, 2023 at 10:00 PM (EST)
Event Details
Join us for our 2nd Downtown Date Night in Downtown Kernersville! Grab your sweetheart and enjoy a weekend grabbing a bite to eat, enjoying a tour of some of Kernersville's finest destinations, and experience night life with a drink from a downtown brewery.
You pick and choose what is going to make your night special and memorable.
FREE registration includes:
-Young's Florist - $10 off Valentine Arrangement, Discount runs February 9th through February 14th
-Aixa Maria Gift Baskets - Dozen Rose Bouquet ($69 and up), Candy Bouquet ($29.99), Floral Bouquet ($44.99), Valentine Gift Basket ($44.99 & Up), Pre-Order at 336-251-5899
-Kernersville Brewing Company - First drink is $5. Additional drinks regular price. Feb. 10th through Feb. 12th.
-Korner's Folly - Enjoy a self-guided tour of this romantic Victorian home, complete with candlelit glow, music from the greatest 19th-century composers, and even a special Valentine's Day Card-Making station on the 3rd floor in Cupid's Park Theatre. Learn about Victorian-era romance and courting rituals while strolling through of one North Carolina's most dreamy and whimsical homes. ($15/adult - sign up https://kornersfolly.org/events/victorian-valentines-day/... )
-Paul J Ciener Botanical Garden -Enjoy a romantic self-guided tour and grab a brochure about what's in bloom, plants with latin or common names associated with themes of Valentine's Day, and language of flowers associated with themes of Valentine's Day!
-Giadas Trattoria - Enjoy $10 off from Giadas Special Valentine Menu! Valid on Saturday, February 11th AND Tuesday, February 14th.
More details to come regarding additional promotions and discounts.
YOU MUST REGISTER FOR THE EVENT IN ORDER TO RECIEVE THE DISCOUNTS. Registrations begins Wednesday, January 25th @12pm. at kernersvillenc.com
For More Information: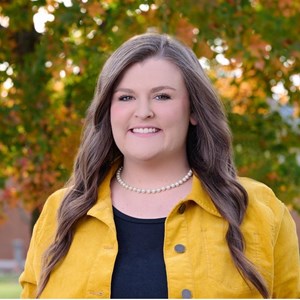 Ashley Sinclair
Marketing Director of Programs and Downtown
Kernersville Chamber of Commerce
(336)564-2252x8103