Back to Events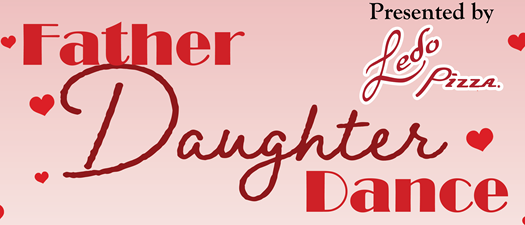 Father Daughter Dance
Event by TOK-Parks and Rec
Saturday, February 11, 2023
Event Details
Join TOK Parks and Rec for a magical night with your forever valentine at Legacy Stables & Events on Saturday, February 11th, 2023 from 6pm-8pm.
Your ticket includes heavy hors d'oeuvres, light refreshments, a professional digital photo and event goodie bag for dads and daughters that will include a take-home treat you'll adore!
Please note, while the digital photo is included in your ticket price, it is your responsibility to stop by the photo station to have your photo taken.
Each person needs a ticket – one for Dad and one for EACH DAUGHTER. Tickets will be $22/each. Limited quantities available! There will be no ticket sales at the door.
For a smooth transaction, ensure that everyone that will be in attendance is added to your account! That can be completed through your account page and selecting change information about family and friends.
Your receipt of payment will be your ticket into the dance. Please make sure you receive your emailed receipt of payment - not the confirmation email!
A commemorative ticket will be provided upon arrival at the dance!
In the event that the tickets sell out, please add yourself to the waitlist to be eligible if additional tickets come available!
For More Information:
Town of Kernersville-Parks & Recreation (T)