Back to Events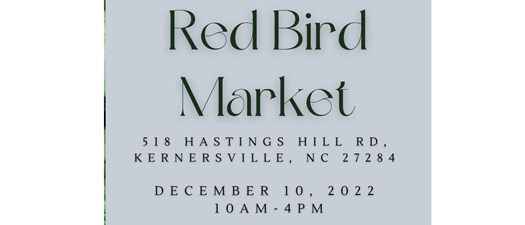 Red Bird Market
40+ small business vendors from all around NC.
Saturday, December 10, 2022
Event Details
The Red Bird Market is a small business vendor market that will feature 40+ small businesses from around North Carolina.
Along with the fabulous shopping, there will also be some amazing food trucks, and live music to get the party started.
Mark your calendars for the Red Bird Market coming December 10th, 2022 from 10am - 4pm.