COVID-19 Update March 23
March 23, 2020
Posted By:
The Kernersville Chamber of Commerce is dedicated to its members, vendors and the community. We stay involved on a daily basis regarding updates surrounding COVID-19 and what we can do to help our business community.
Salem One Free CDC Workplace Posters
Salem One will be providing FREE CDC workplace posters that can be used in your business. Please call 336-299-0800 for more information or email triadsupport@salem-one.com.
Piedmont Triad Regional Workforce Development News
In an effort to ensure you are aware of Governor Cooper's Executive Order 118 that impacts Unemployment Insurance for both employers and employees, we wanted to send the following pieces of information along:
1. Order removes the one-week waiting period for individuals to apply for benefits
2. Order removes the requirement that a person must look for another job during this time
3. Order also allows employees, who lost their jobs or who have had their hours reduced due to COVID-19 issues, to apply for unemployment benefits
4. Order instructs the Employment Security office to not allocate charges to employers' accounts for individuals who are paid benefits for reasons related to COVID-19
Those affected can apply for benefits online at https://des.nc.gov/apply-unemployment. You can also find FAQ at https://des.nc.gov/need-help/covid-19-information with answers for both employers and employees.
Duke Energy COVID-19 Update
Duke Energy remains committed to working with all customers who need assistance with their energy bills to avoid creating additional hardships. As you know, last week we announced that we will not disconnect any customer's service for non-payment. Earlier today, Duke Energy Carolinas filed a request with the North Carolina Utilities Commission for several additional areas of relief for our customers including:
Waiver of late fees for both residential and non-residential customers
Waiver of returned check fees for both residential and non-residential customers
Waiver of reconnect fees for both residential and non-residential customers
Waiver of credit card/debit fees for residential customers only
Authorization to work with customers on deposit issues
Formally notified the NCUC of our suspension of non-pay disconnects effective March 13, 2020
The company also announced $1.3 million in donations by The Duke Energy Foundation to support hunger relief and help local health and human service nonprofits across its service territories, including those providing meals to children and families impacted by school closures.
Locally, we are providing a $26,000 grant to Second Harvest Food Bank to purchase 2184 emergency food boxes to assist with their hunger relief efforts.
211 Calling for Information
211: http://211.org/ can answer questions
FC Covid19Hotline: 336-582-0800
SBA Disaster Loans: 3 Steps to Apply
15 Days to Slow the Spread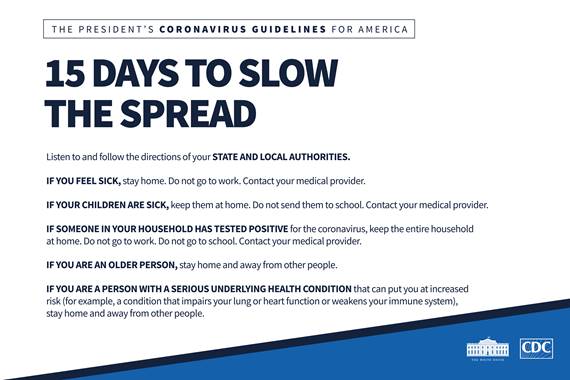 Carmine's Import Service Offering Senior Citizen Medication and Grocery Pick Up
Please call Carmine's at 336-993-5506 for more information.
Novant Health Information regarding Screening Locations, Urgent Care locations and more:

How WSJS Sports can help market your business during this time:

Small Business Association's Disaster Relief Lending
SBA's Economic Injury Disaster Loans offer up to $2 million in assistance for each affected small business. These loans can provide vital economic support to small businesses to help overcome the temporary loss of revenue they are experiencing.

Process for Accessing SBA's Coronavirus (COVID-19) Disaster Relief Lending
The U.S. Small Business Administration is offering designated states and territories low-interest federal disaster loans for working capital to small businesses suffering substantial economic injury as a result of the Coronavirus (COVID-19). Upon a request received from a state's or territory's Governor, SBA will issue under its own authority, as provided by the Coronavirus Preparedness and Response Supplemental Appropriations Act that was recently signed by the President, an Economic Injury Disaster Loan declaration.
Any such Economic Injury Disaster Loan assistance declaration issued by the SBA makes loans available statewide to small businesses and private, non-profit organizations to help alleviate economic injury caused by the Coronavirus (COVID-19).
SBA's Office of Disaster Assistance will coordinate with the state's or territory's Governor to submit the request for Economic Injury Disaster Loan assistance.
Once a declaration is made, the information on the application process for Economic Injury Disaster Loan assistance will be made available to affected small businesses within the state.
These loans may be used to pay fixed debts, payroll, accounts payable and other bills that can't be paid because of the disaster's impact. The interest rate is 3.75% for small businesses. The interest rate for non-profits is 2.75%.
SBA offers loans with long-term repayments in order to keep payments affordable, up to a maximum of 30 years. Terms are determined on a case-by-case basis, based upon each borrower's ability to repay.
SBA's Economic Injury Disaster Loans are just one piece of the expanded focus of the federal government's coordinated response, and the SBA is strongly committed to providing the most effective and customer-focused response possible.
For additional information, please visit the SBA disaster assistance website at SBA.gov/Disaster.