Products & Services
Association forms, publications, rentals and other items for purchase.
Annual Business Awards Ticket
Join us for Annual Business Awards Breakfast on June 23rd from 7:30 am to 9:30 am at the Paul J...
Annual Banquet Full Table Sponsor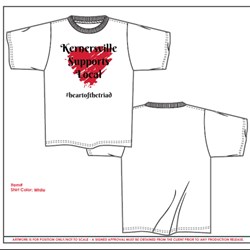 Kernersville Supports Local
Help support your local Kernersville businesses during this time! 100% of the proceeds will be...