Back to Events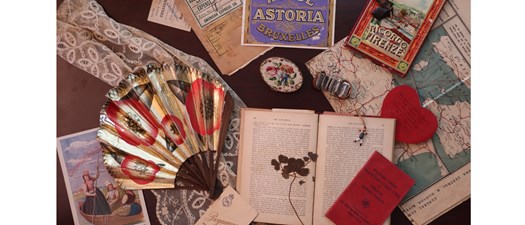 Korner's Folly - Victorian Parlor Series: Still Life Drawing
THIS IS A KORNER'S FOLLY EVENT
Sunday, August 27, 2023
Event Details
A still life (also known by its French title, nature morte) is a piece that features an arrangement of inanimate objects as its subject. Usually, these items are set on a table and often include organic objects like fruit and flowers and household items like glassware and textiles.
Join local artist Gretchen Siebert for an afternoon session filled with tips and tricks for enhancing your drawing skills! In the beautiful Cupid's Park Theatre on the 3rd floor of the historic home, explore, admire, and create your own work of art based on a tableau of Victorian-era objects from the Körner's Folly collection, combined with fresh florals.
Drawing materials, including vine charcoal, graphite, and chalk, as well as toned paper, are included in registration fee. Space is limited for this program. Registration fee is $45 per person.
For More Information:
Korner's Folly
413 South Main Street
Kernersville, NC 27284
(336)996-7922